Emergency Department Addition & Renovation - CRMC
Emergency Department Addition & Renovation
Chesapeake Regional Medical Center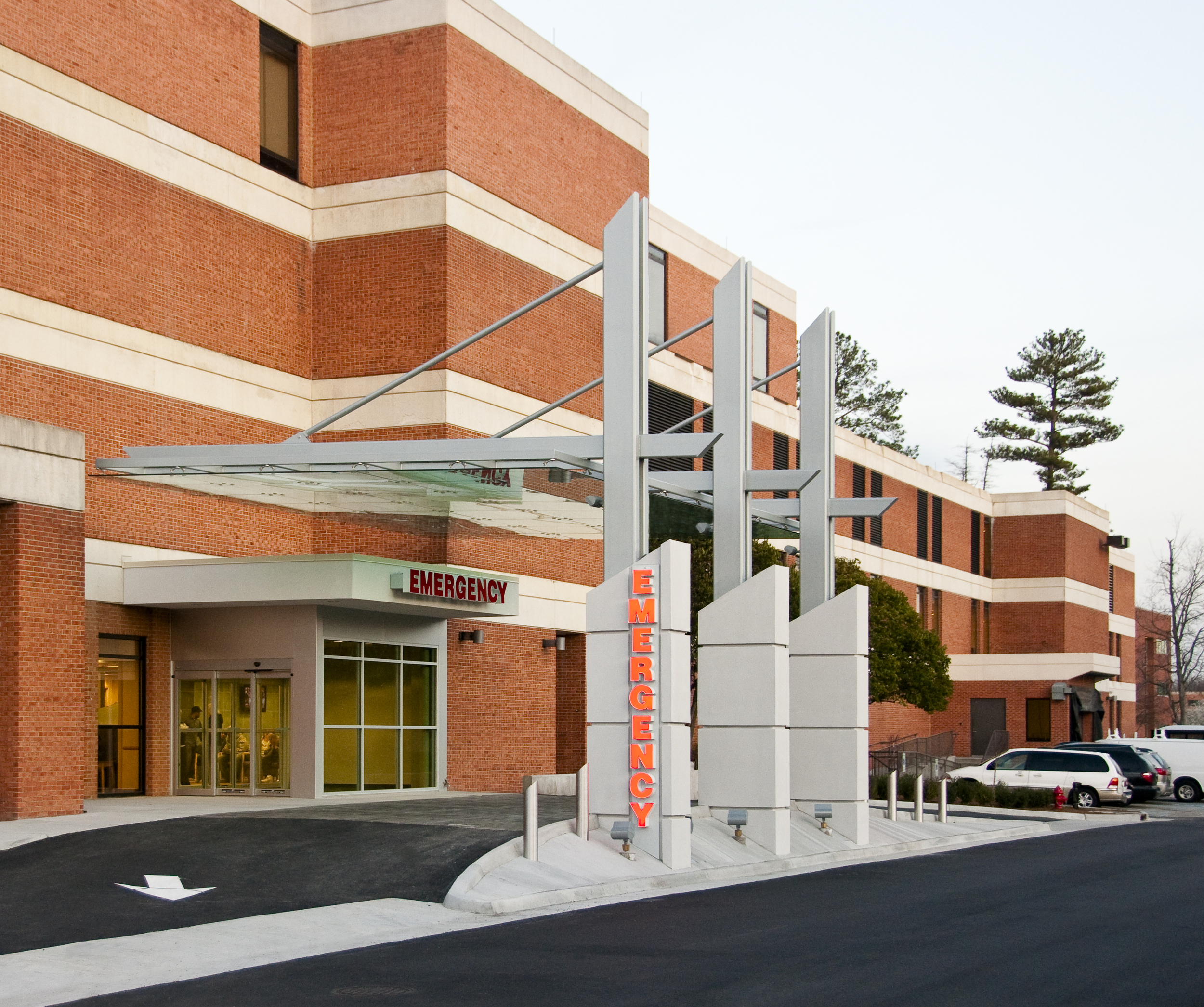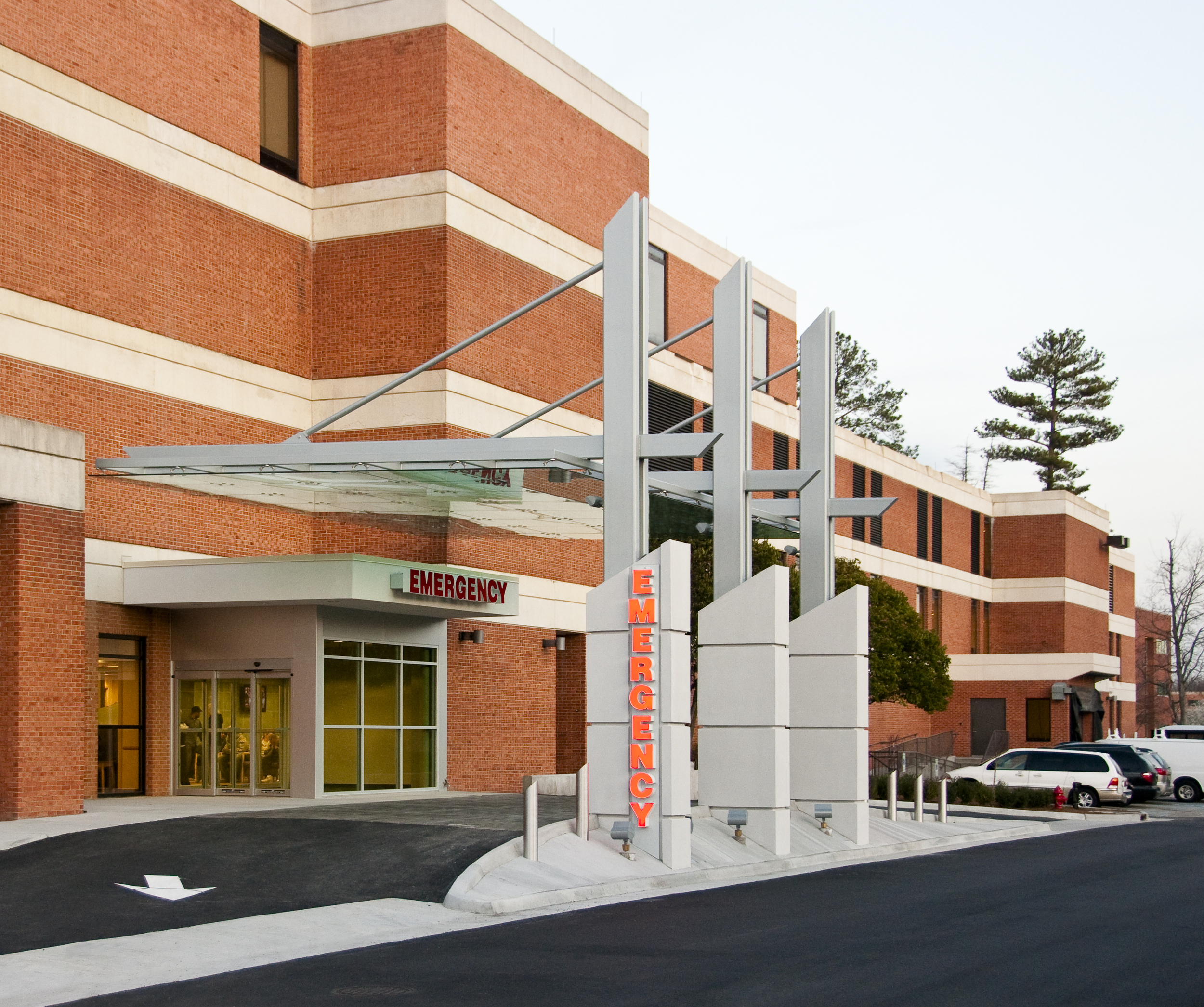 Anticipation of increasing patient volumes and a desire to improve patient flow while reducing waiting and treatment times, prompted this project to expand and renovate the Emergency Department at Chesapeake Regional Medical Center.
A major goal of the project was the creation of an identified, unique ED entrance. The entrance design process (which resulted in a modern, cantilevered, tensile cable glass canopy and drive aisle) was challenging due to grade differences between the 1st floor of the building and the new drive area. In addition, the drive aisle and new entrance had to accommodate the existing underground utilities for the hospital and the utility distribution center.
The new ED design includes 41 treatment rooms and three nurses' stations (one large and two substations). Space for treatment of psychiatric patients was segregated towards the front of the ED. Imaging services within the ED were more centrally located. Patient flow for minor emergency treatment as well as more major emergencies and trauma are clearly defined.
Phasing coordination between the client and contractor was complex because of the need to continuously maintain operation of the ED throughout the project. The result was a project to be completed in 3 phases. The project construction costs fell well within estimates and the client's budget.