Hematology & Oncology - CHKD
Hematology & Oncology
Children's Hospital of The King's Daughters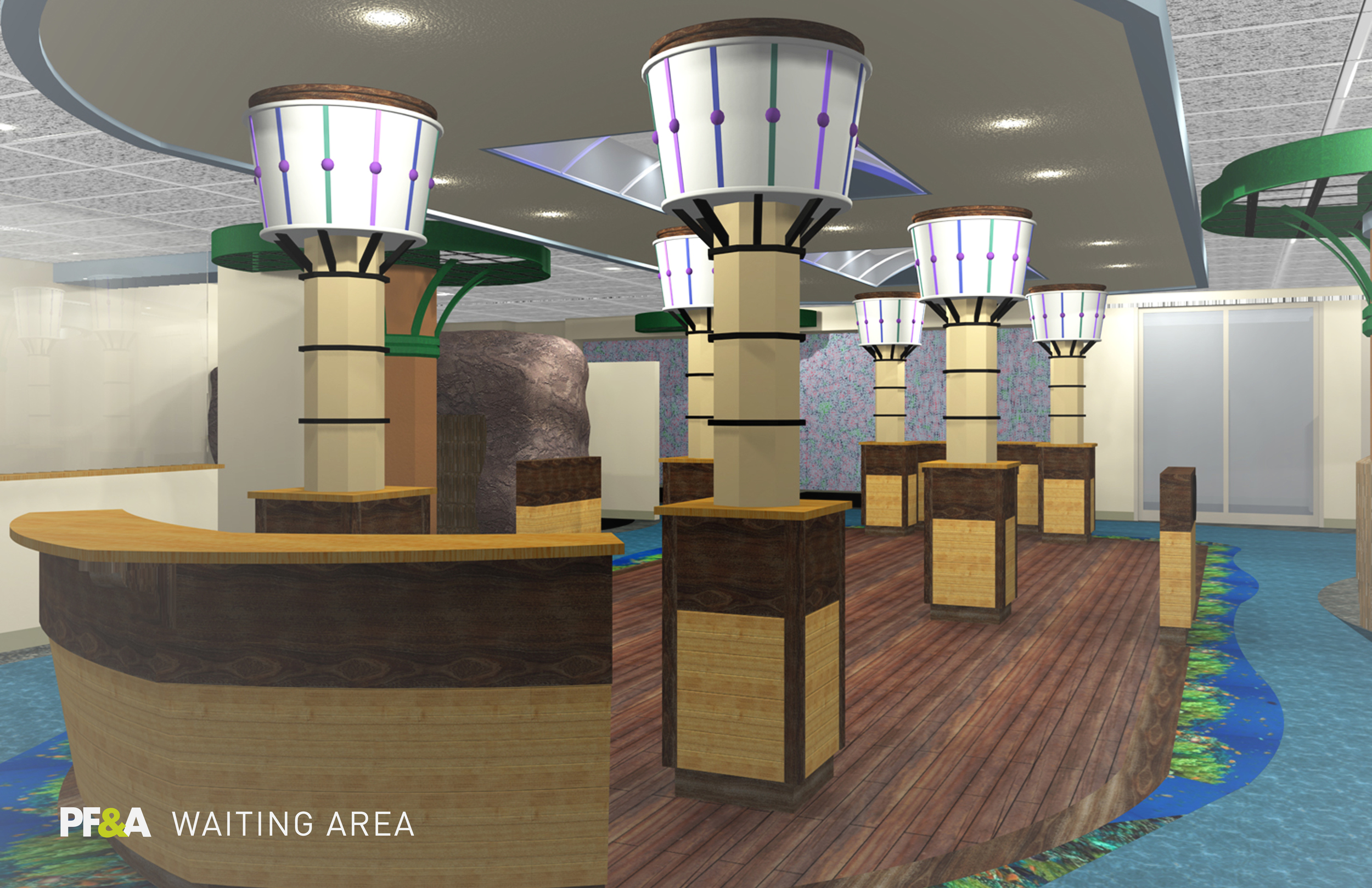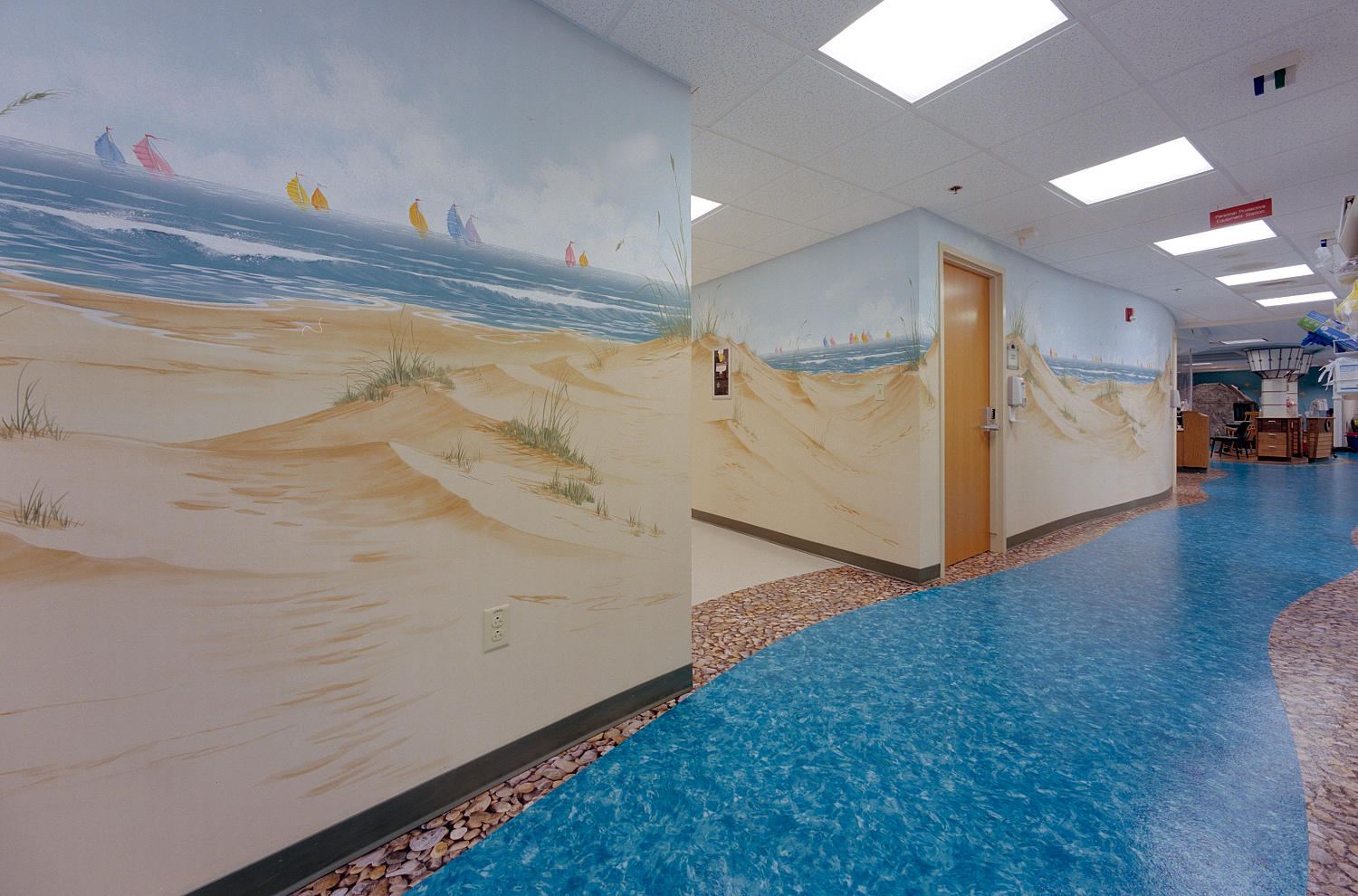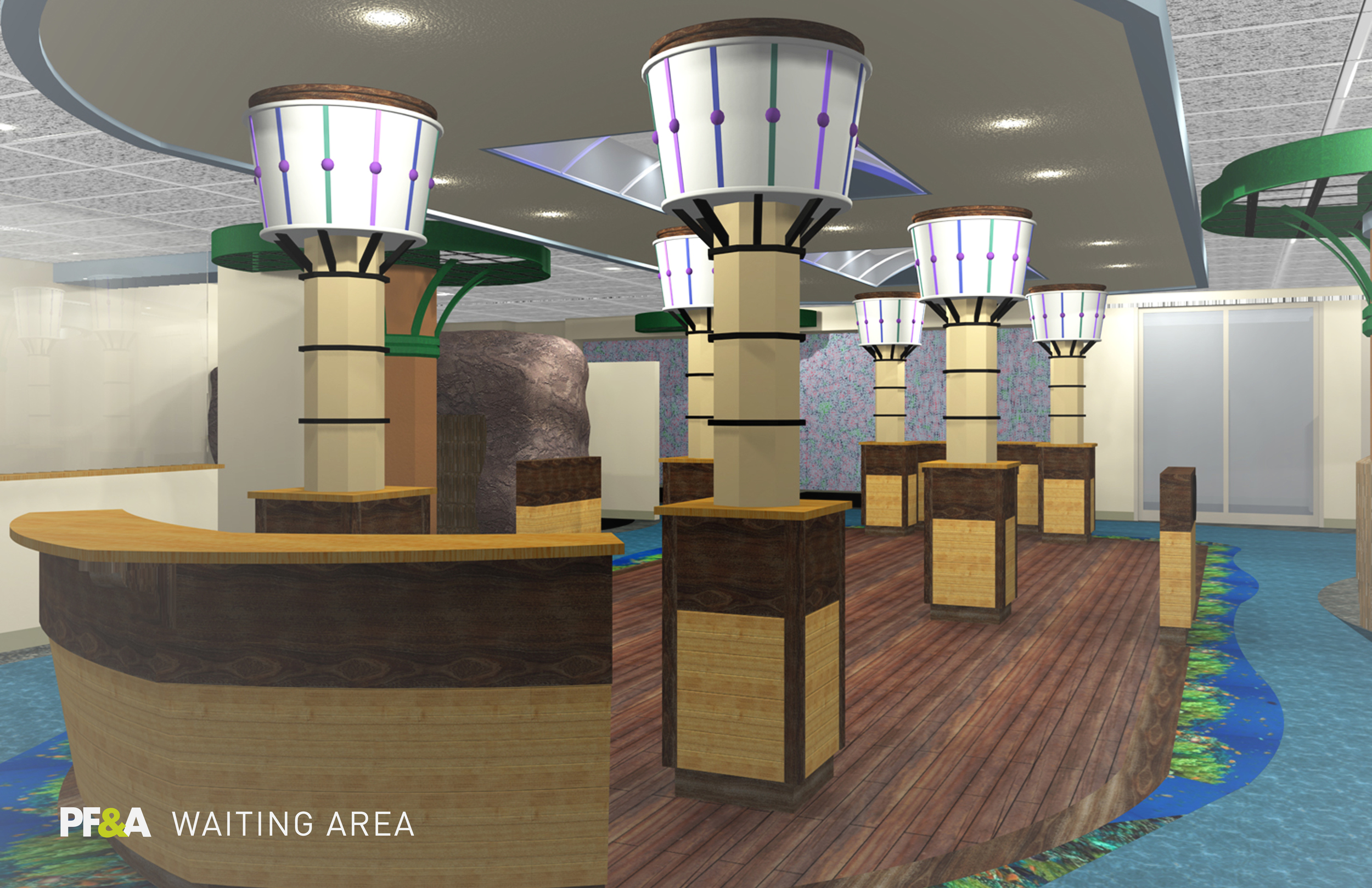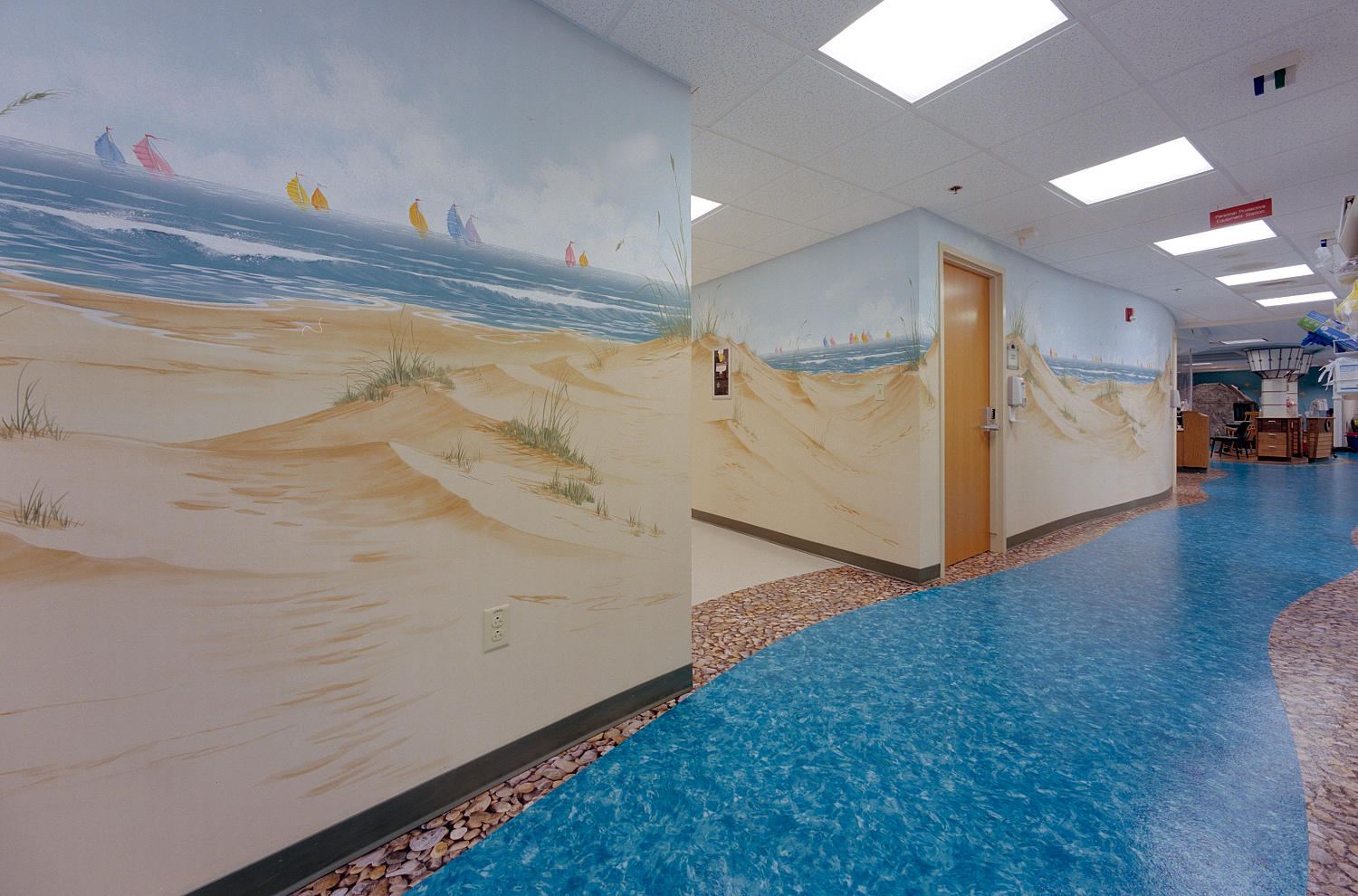 The Children's Cancer and Blood Disorders Center received a generous donation from a local donor, for a long awaited renovation to expand their current crowded cancer treatment area into the adjacent space.
The challenge was to centralize shared areas, divide the exam areas and open up the infusion areas without separating them too far apart in a space that was loaded with columns, while creating a fun atmosphere for children of all ages. The expansion included additional exam rooms, an additional set of triage and blood draw rooms, and separate recovery bays. The goal of the new infusion area was to open up the space while making the area feel secure. The previous space had recliners along the perimeter of the room with a child life area in the middle, cluttering the walk path.
The new child life area was set off to the side for games and activities and includes an entertainment area for older children to play video games. Isolation rooms were also added for children who need to be secluded but still need to maintain their treatments. A room was required as close to the treatment area as possible for the physicians and parents to use as a reference library and consultation room as needed during the day.
The design centered on a beach theme starting in the Waiting Room and from there the rest of the space "flowed", literally. Utilizing the existing "L" shaped space where the new waiting room would be located, the bathroom was modified with a beach hut façade including surfboards and painted murals with an ocean-side view from images donated generously by a local ocean photographer. Additional images were turned into floor tiles of water and sand and an underwater image of fish and coral were created and used with a flooring manufacturer's standard rock tile. Wood plank vinyl was used to create a ship floor in the infusion area to give meaning to the open space where kids receive treatment for hours at a time.
Awards
First Place Health Category ASID/IIDA IDEA Awards 2005