Hybrid OR Study VAMC Pittsburgh
Hybrid OR Study & Master Plan
Veterans Affairs Medical Center Pittsburgh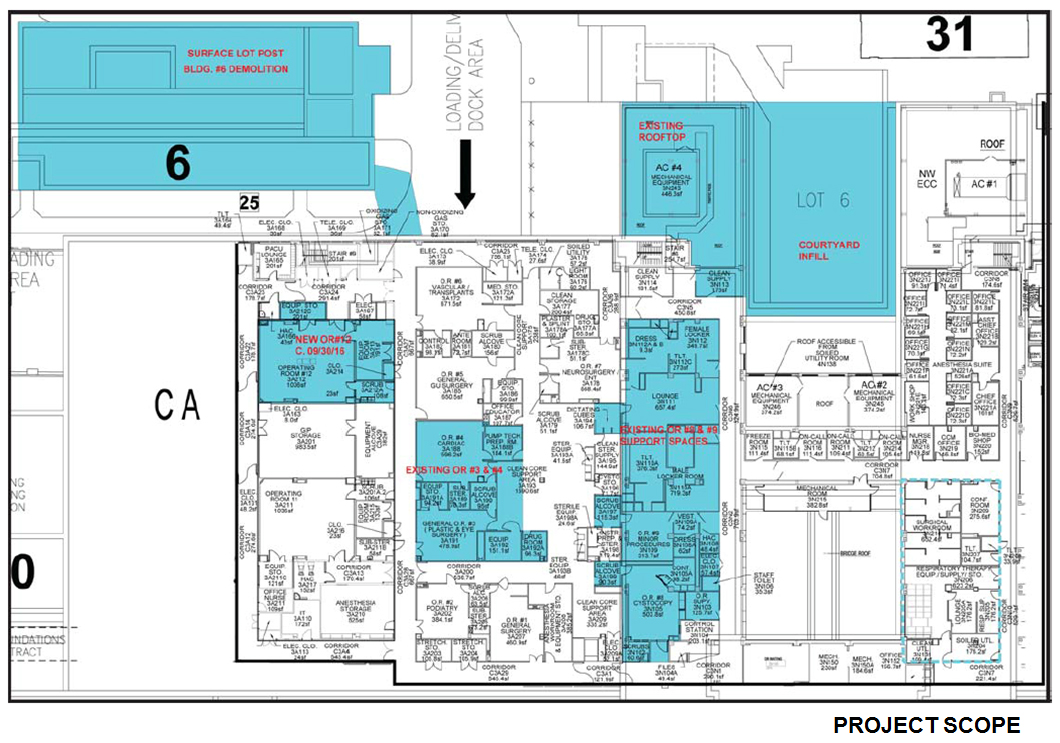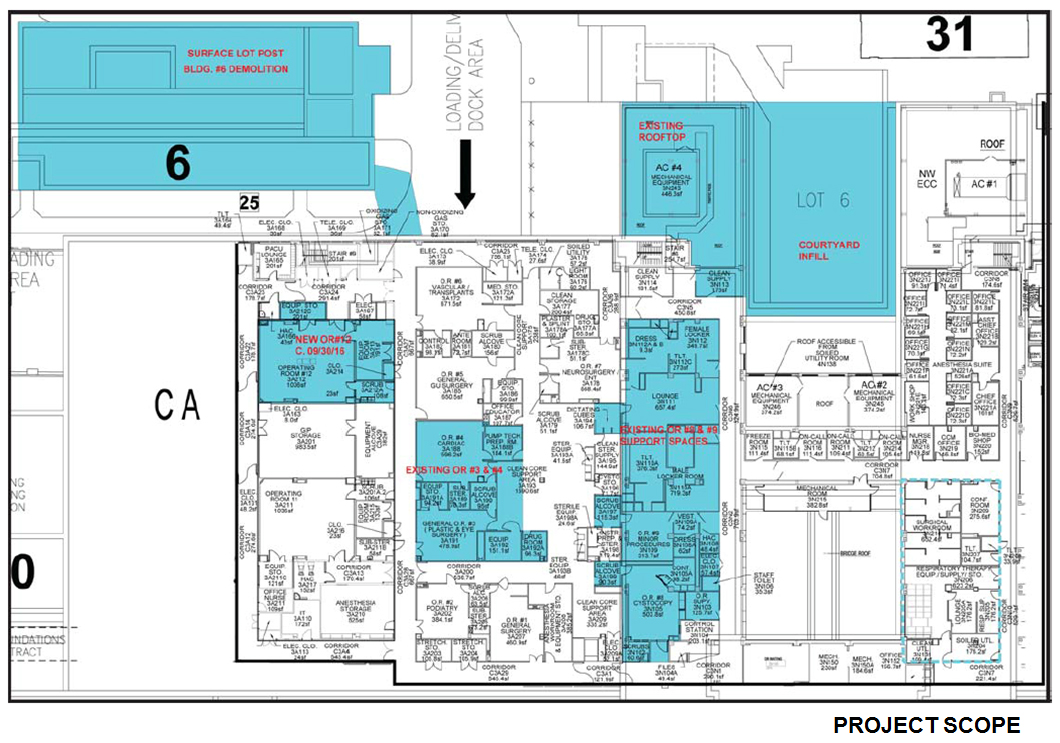 A feasibility study was performed for the VA Pittsburgh Healthcare System, University Drive, to provide visioning documents to select a scheme to locate a TAVOR Hybrid OR in the existing surgical suite. Five (5) possible locations were targeted for development and, after on-site design discussions, a 6th possible location was identified.
Master Planning: PF&A Design also prepared a preliminary long-range master plan to verify that the location of the new Hybrid would be compatible with possible future construction. The master plan looked at correcting some existing traffic patterns, future expansion and right sizing of existing Operating Rooms.
No study was done to determine the future patient load or if Pre-op and Post-op spaces had the capacity for the number of OR and treatment spaces shown. The plan was developed to show space within the existing Surgical Suite and how it could be expanded.
Location
Pittsburgh, Pennsylvania