renovate BRAC Facility
VA Medical Center Huntington, WV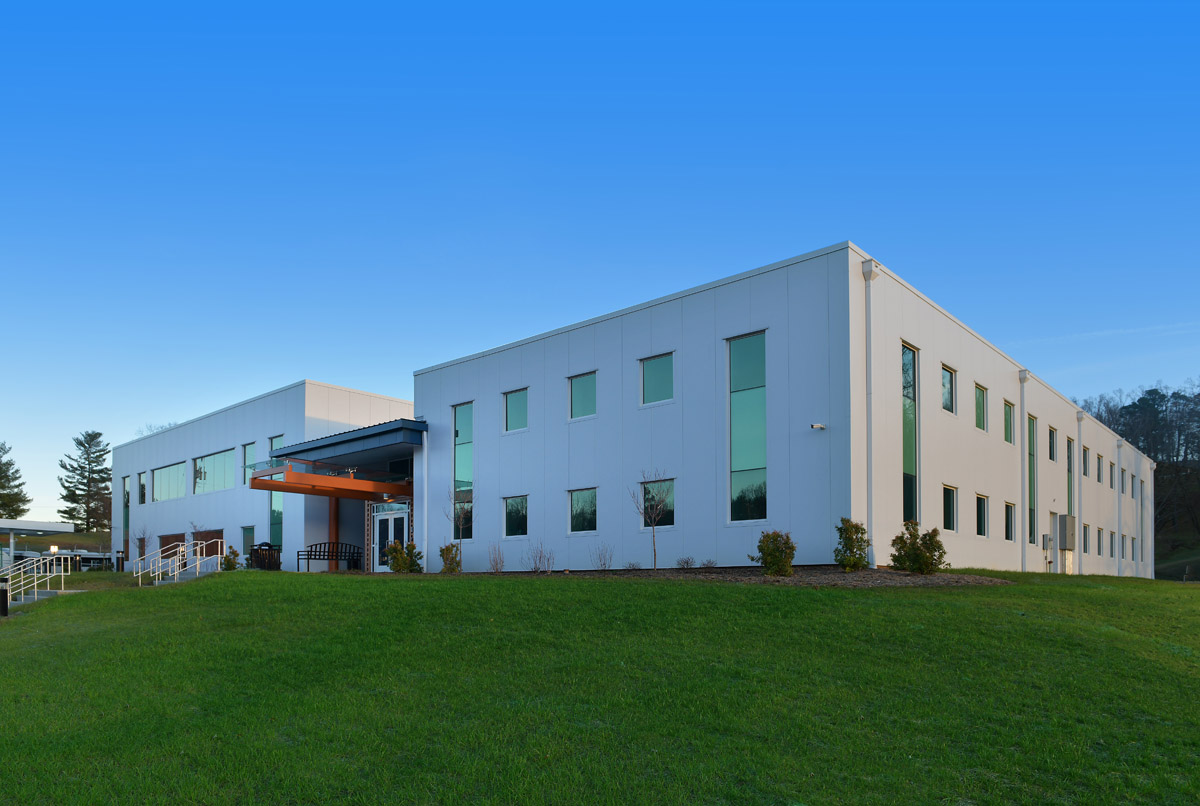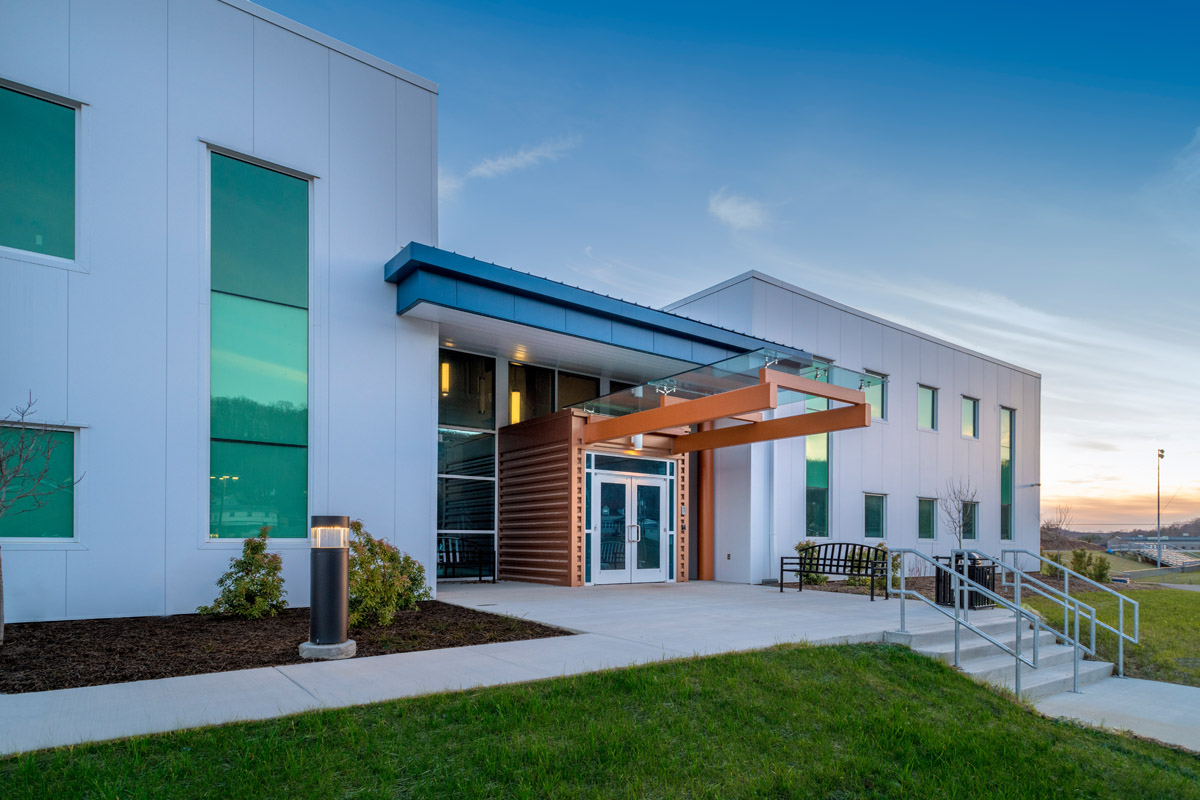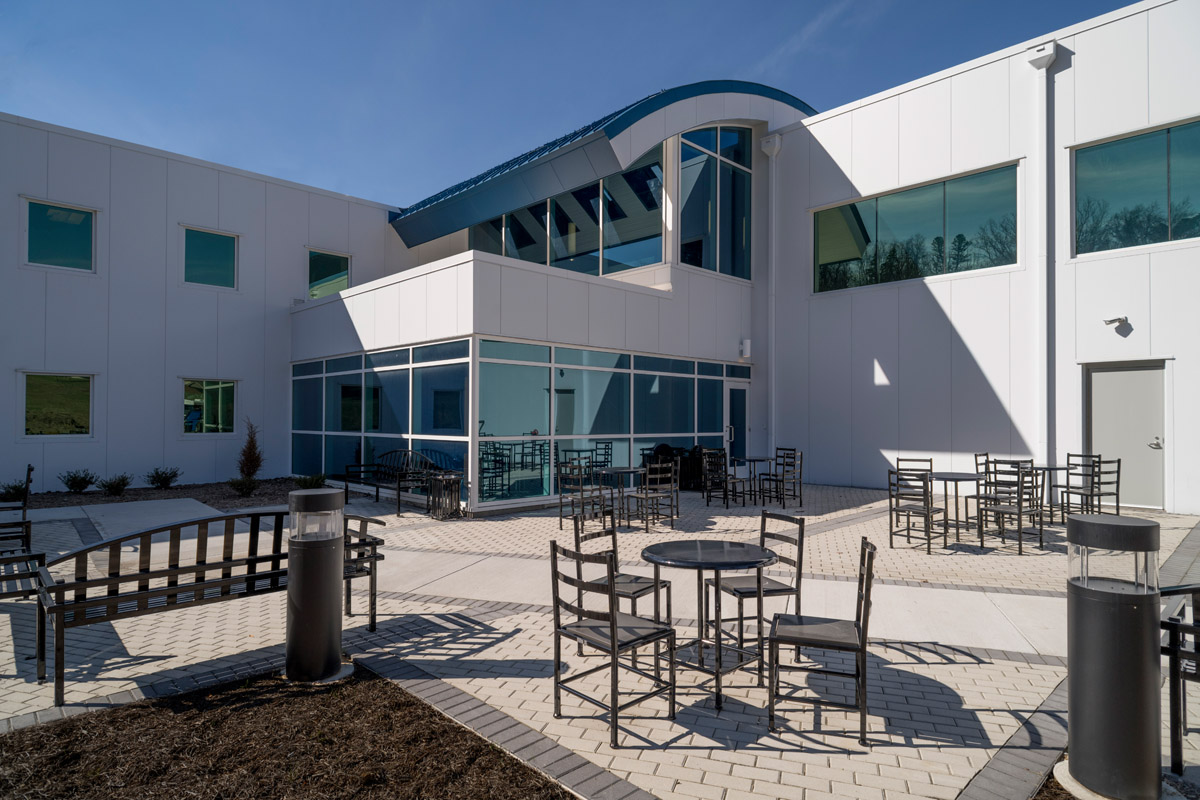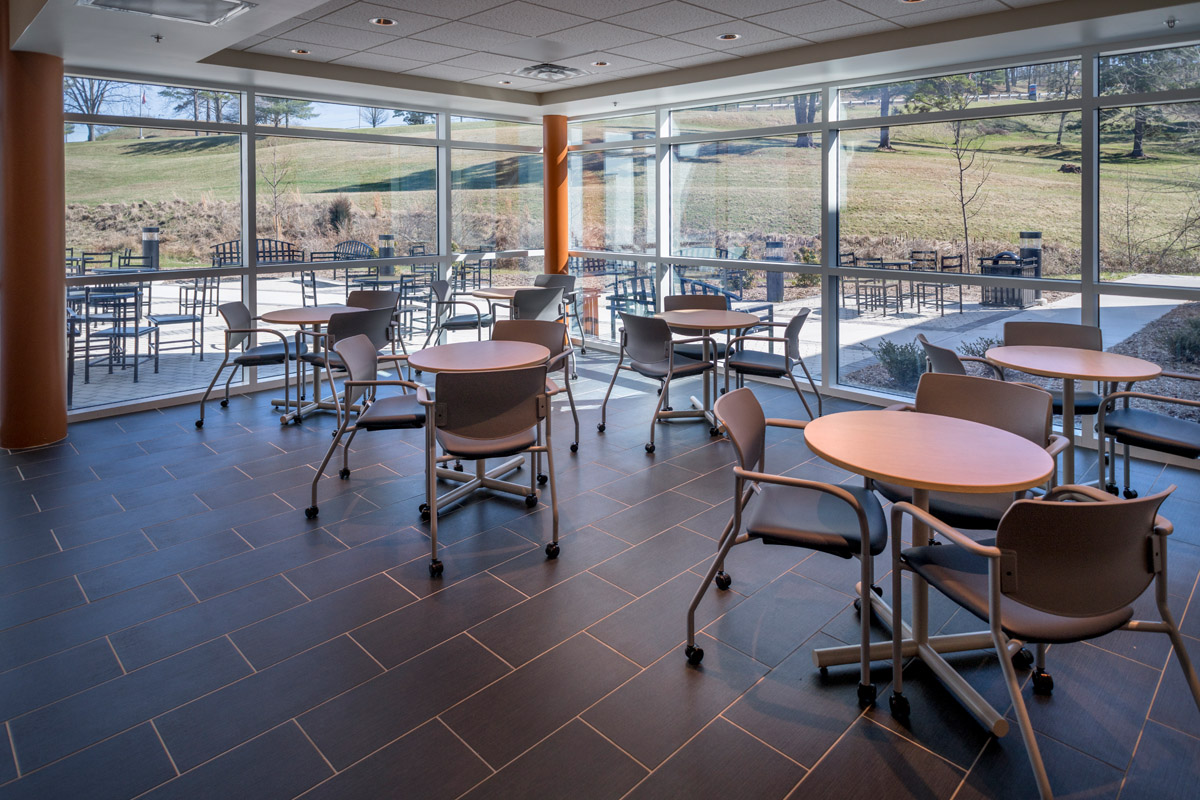 This complex project included the major demolition and remodeling of a 20,000 SF, 1950's era National Guard Armory on the Huntington VAMC campus. The once empty, unused building was transformed into a beautiful new facility that houses scheduling, billing, and records personnel as well as additional clerical staff.
After asbestos abatement, all walls were demolished except for exterior walls and interior corridor walls. The exterior walls in the east section were braced, and the roof, structural steel roof bracing, and bar joist were removed. New masonry construction, structural steel framing, a bar joist, and decking were added to the east section of the building's elevation, raising it eight feet. Both the east and west sections of the building received a new thermoplastic polyolefin roof.
The elevator shaft was built in the building's center section with an overlay of beautiful stacked stone. It incorporates a sleek glass and stainless-steel handrail that wraps around its south and west sides. A structural steel and cast-in-place concrete balcony encompasses the entire width of the main lobby. This center part of the building was fitted with a metal roof panel designed to fit the curved structural steel of the new elevator shaft.
The entire project used structural steel, masonry block, cast-in-place concrete, metal wall studs, insulated metal wall panels, and aluminum and glass curtain walls.