Taylor Academic Center - Norfolk Christian
Taylor Academic Center
Norfolk Christian Schools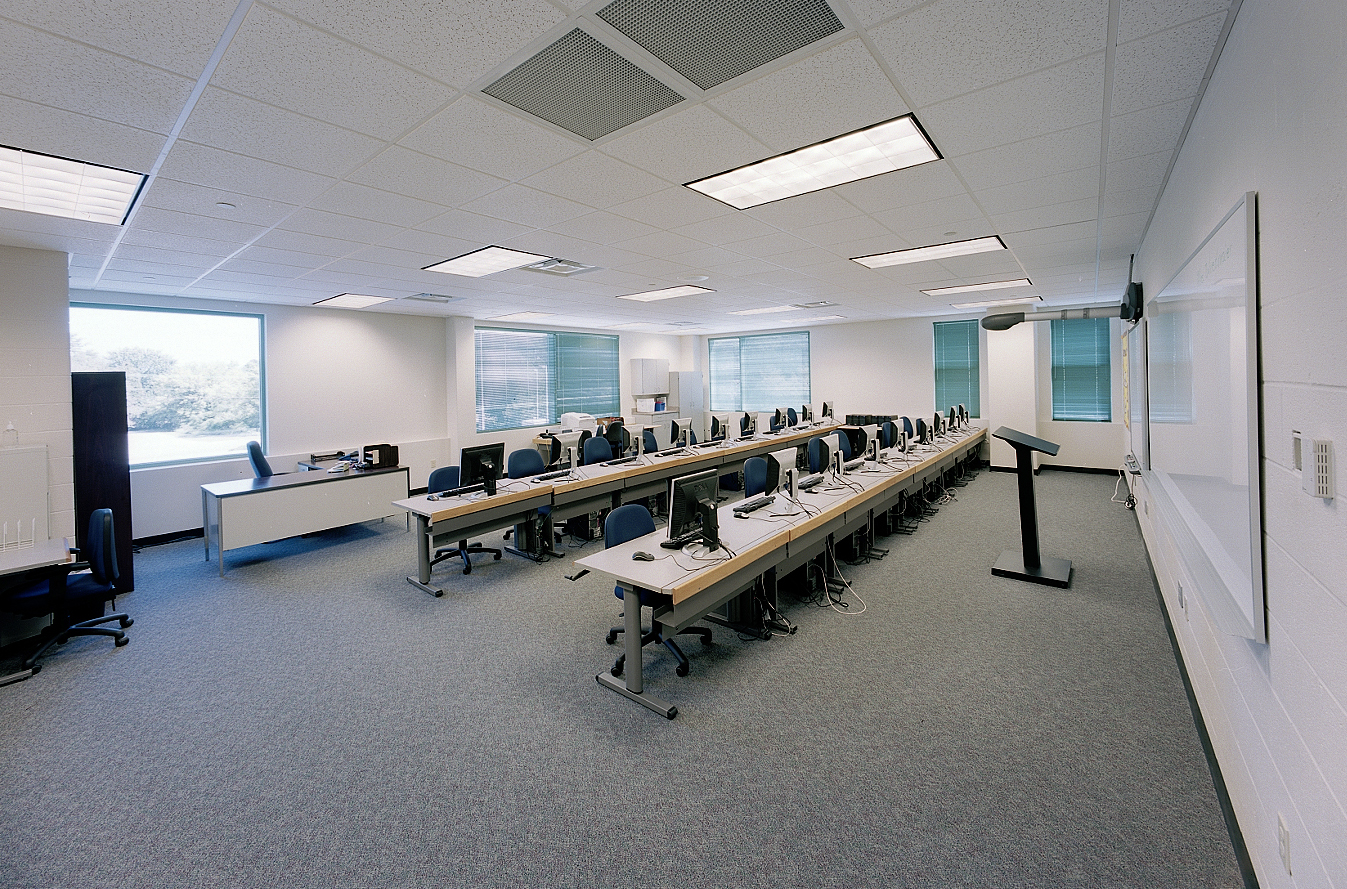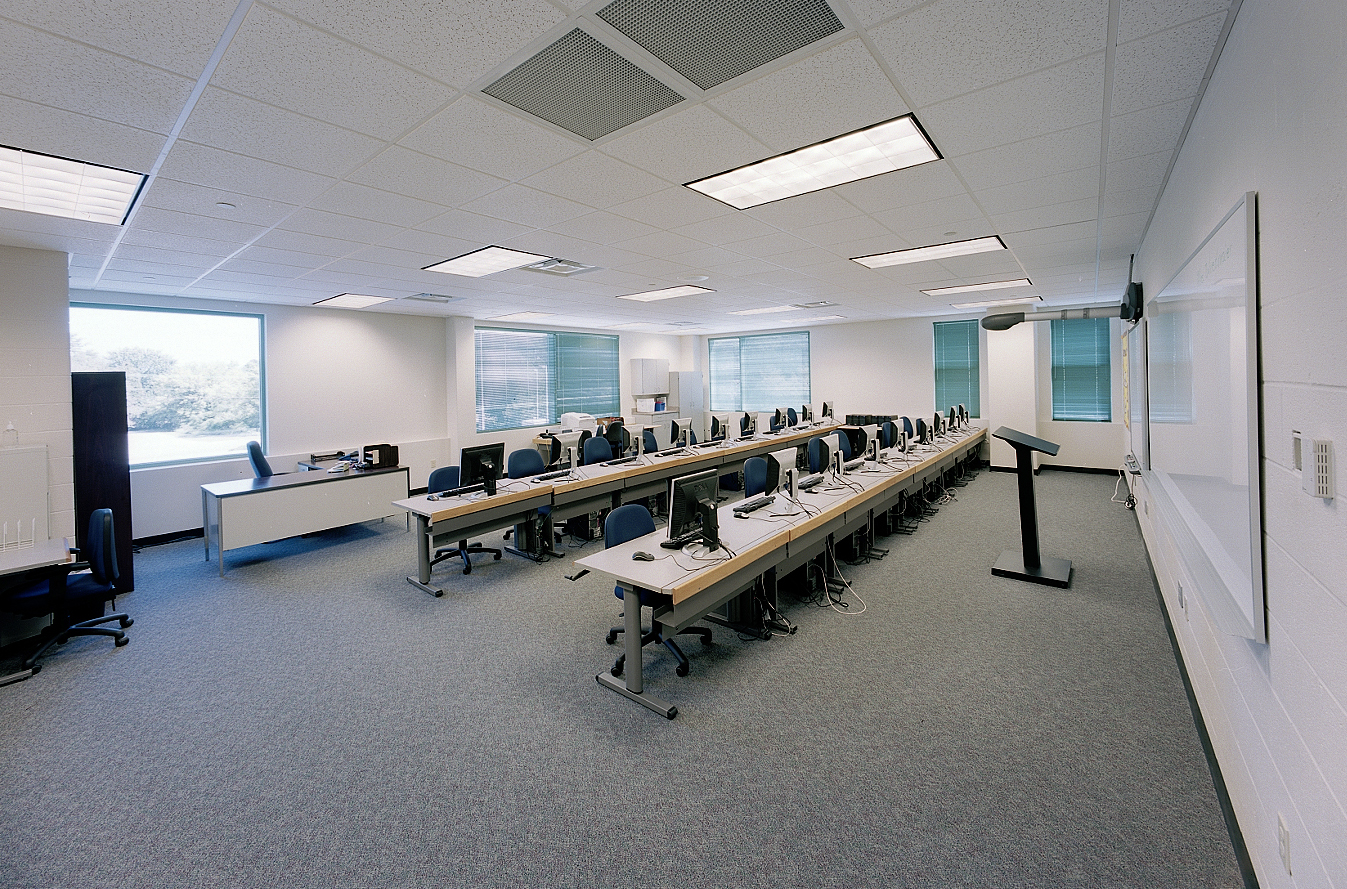 This project involved the design of a 2-story wing replacement totaling 37,048 GSF for the Taylor Academic Center at Norfolk Christian Schools in Norfolk, Virginia. The project included the renovation of the existing middle school classroom wing totaling 6,825 GSF including sprinkler installation, upgrades to finishes and casework, and new lighting, heating and cooling systems.
The new 2-story atrium entrance to administration is enclosed with glass and an arched metal roof system supported by exposed structure, which adds to the aesthetics of the atrium. Connecting and blending newly constructed areas with the existing building was one project challenge and the atrium begins this connection and adjoins the main circulation corridor.
The new floor finish installed is terrazzo; the patterning emulates stained glass. The patterns of color move one through the facility and achieve the goal of blending old and new areas while reinforcing institutional pride using school colors. The new 2-story structures on either side of the new main entrance include both classrooms and administration areas. The low canopy in front of the addition connects the two-story masses and main entrance. The canopy continues the colonnade language that exists in front of the existing one-story middle school structure.
The east side of the project site offered the opportunity to utilize views of a water way and landscape. This opportunity was exploited in two ways. A 2-story curtain wall of glass was created at the east end of the wing. A small chapel was developed at the end of the first floor affording those seated in the chapel a calming water view while meditating. On the second floor, an art suite was developed and one art classroom was positioned with a presentation area that includes a panoramic view of the water and landscape, which will be useful for photography and sketching exercises.